We provide firewall installation and configuration, ensuring the correct architectural design to safeguard you against security breaches. We also analyze your company's networks to determine the best type of firewall to meet your security needs.

SonicWALL's family of Internet security appliances provide the first line of defense against Internet security threats. They include an ICSA-certified deep packet inspection firewall, IPSec VPN for remote access, IP address management features and support for SonicWALL value-added security services.

Designed to increase security by reducing complexity, SonicWALL Internet security appliances eliminate the cost and complexity of installing and managing separate devices and software packages for comprehensive security.

Integrated gateway anti-virus, anti-spyware, intrusion prevention and anti-spam provide layered security as well as WAN redundancy and load balancing for greater redundancy and network performance

Cisco PIX Security Appliance Series delivers robust user and application policy enforcement, multivector attack protection, and secure connectivity services in cost-effective, easy-to-deploy solutions.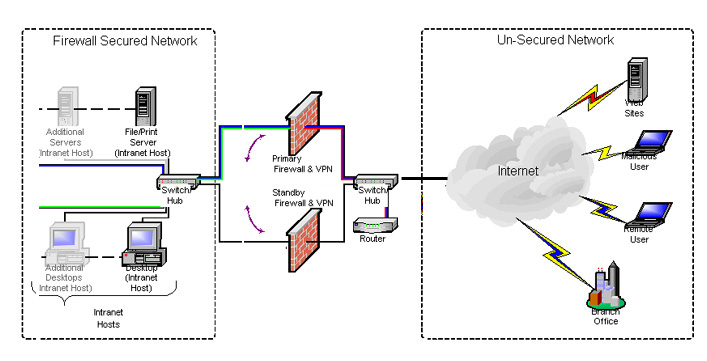 Advanced application-aware firewall services
Market-leading voice over IP (VoIP) and multimedia security
Robust site-to-site and remote-access IPSec VPN connectivity
Award-winning resiliency
Intelligent networking serv
Flexible management solutions